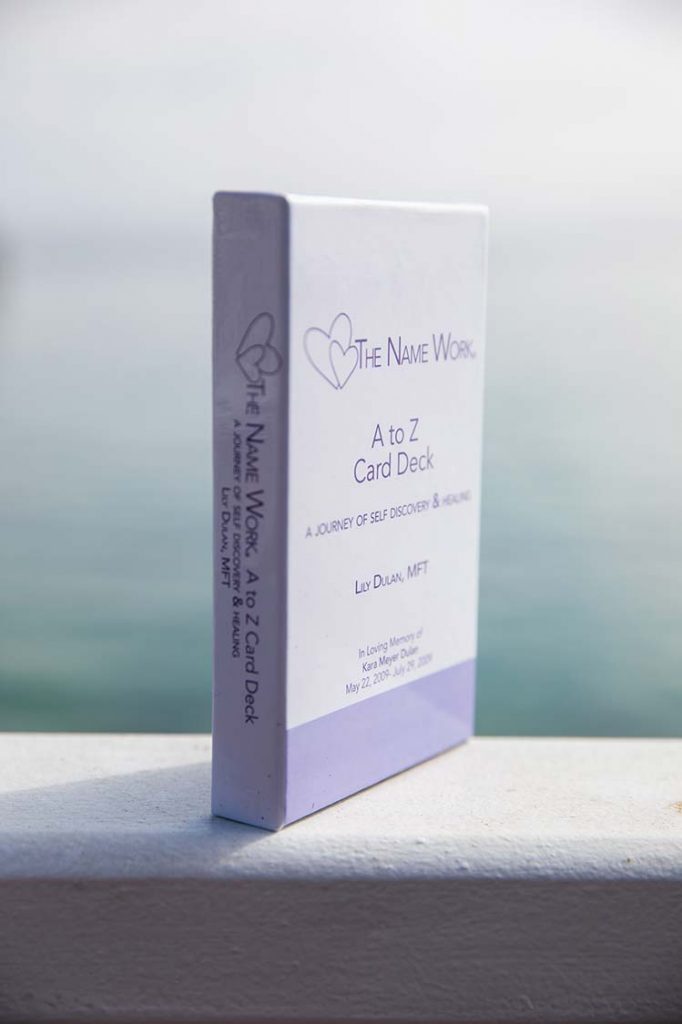 Giving Grief Meaning
Self-Care Practices for Positive Change | Online
Wednesdays, September 29–October 13, 7:00–8:30 pm (PT)
About the Program
How is life feeling lately? As we process the last eighteen months and the ongoing pandemic, there is a lot to unpack. Whether or not you've recently lost a loved one, there are many things you may be grieving—the loss of a home or job, broken relationships, and even missed opportunities.
In this three-part workshop, explore your emotional landscape using The NameWork® method. Blending twelve-step philosophies with mindfulness practices, The Name Work® uses the letters in your name or the name of a loved one to move through life's obstacles and promote positive change.
---
Instructor: Lily Dulan is an MFT Psychotherapist with a MA in psychology and a MFA in creative writing from Antioch University Los Angeles, where she played an instrumental role in starting the LGBT-Affirmative Psychology Specialization. Dulan is a certified Heart Of Yoga instructor and has studied spiritual coursework at Agape International Spiritual Center under the tutelage of Reverend Michael Bernard Beckwith. She has drawn on her studies of both Eastern and Western disciplines to create a heart-centered system of healing and moving through trauma that she calls The Name Work®. After her first daughter Kara died at home from SIDS at two months old, Dulan started a foundation in her memory called The Kara Love Project, which teams with organizations to serve marginalized youth and develops programming to benefit the mental and physical wellbeing of seniors in Los Angeles county. She lives in Los Angeles with her husband and two daughters.